In this year's Nth 2019, our High Rollers get to experience exclusive master classes and super pours of fine-premium, rare and unique whiskies and spirits. Learn more about the history of some of our High Roller Super Pours such as these below.
Gordon & Macphail – Glen Grant 70yo
Considered a masterpiece of the skill and craft involved in matching a cask to make new spirits. This whisky epitomizes the dedication of the Urquhart family that through four generations, only producing as few as 210 bottles, carefully nurtured and matured in a first-fill sherry butt cask this unique 70 year old whisky. Distilled in 1948, it was released as part of Gordon & MacPhail's Private Collection and is the oldest whisky ever bottled from the Speyside distillery. Its unique quality is attributed by its notes of dried fruit, orange zest and cracked black pepper with a charred oak finish.
Glenfiddich Vintage Reserve 1975

Glenfiddich was the first distillery to welcome the public and thus began the whisky tourism industry. As part of Glenfiddich's Rare Collection, this particular bottle was selected in honour of our Glenfiddich's highly committed tour guides in commemoraton of their dedication to sharing the knowledge, wealth and love of Glenfiddich whisky. Aged for 37 years, producing only 200 bottles, this Vintage Reserve is said to have notes of ripe apricots and layers of spice with a fruity sweetness while full bodied and creamy.
Glenfarclas 1972
Distilled back in 1972, this bottle represents a single cask in the Glenfarclas Family Cask Collection. This collection includes a unique offering of its best single casks of whiskies, comprising of 43 single cask bottlings, one from each year from 1952 to 1994.
The Glenfarclas 1972 pours a rich, dark amber color with the aroma of spiced honey, pecan pie crust and figs. Notes of dried peaches, apricots, plums and fruit are complemented by soft touches of leather, toffee and warm biscuits and only 565 bottles were produced of this fine, rare whisky.
Macallan M Black Decanter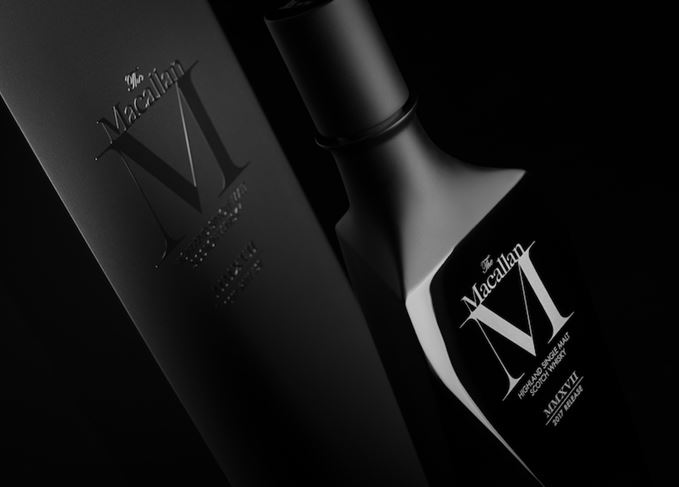 A reflection of the diverse history of Macallan's single malt whisky and designed specifically to highlight the deep, smokiness of The Macallan. This whisky is bottled in a crystal as unique as the whisky itself. In commemoration of Macallan's commitment to mastering wood and spirits whose hand-picked casks are what defines the quality, color, aromas and flavors of The Macallan single malt. The M Black is a celebration of the union of crystal and whisky creating an unexpected color, and form that perfectly offsets the notes of this complex and unique single malt whisky.
The Last Drop 1925 Grand Champagne Cognac
Behind a hastily built wall to protect from German forces in 1940, this cognac was forgotten for nearly 80 years before it was found by the Last Drop team. Distilled in a traditional wood-fired still producing an exceptionally unique cognac unlikely to be seen or tasted again. Mahogany in color, with floral notes and hints of red and black cherries. Its vintage taste still contains a fresh, lively vigour that has become a rare find with only 182 bottles produced.