It's fair to say that, for some of us, rum cocktails immediately bring to mind altogether too sugary confections shaken up at tiki bars, and comprised mostly of bottom-shelf rums which don't exactly have much to say about this spirit's long and fascinating history. Indeed, rum cocktails overall have something of a bad reputation… but that really doesn't need to be the case.
Today's luxury spirits scene is awash with top-notch sipping rums, made with real respect and regard for the hundreds of years of experience and experimentation behind this singular drink. The rum industry has worked tirelessly to rid itself of its reputation of being the preferred drink of Spring-Breakers, those seeking a sugar rush, and, erm, pirates, and break into an altogether more sophisticated, grown-up market. To say it has succeeded in this regard would be a massive understatement: rum really is the drink of the moment for those in search of life's finer things, and there's no reason why any fine spirits lover shouldn't reassess their attitude to rum cocktails accordingly.
One of the key problems that rum cocktails have historically faced is that they've always tended to err on the sweeter side of the scale. Now, many of us spirits lovers don't necessarily have much of a sweet tooth; there's no shortage of very good reasons why most of us enjoy our spirits straight, or mixed with something deliciously dry and bitter. As such, we've decided to pick out our favourite five rum cocktails which very much appeal to those seeking an altogether more mature flavour profile, and which can be enjoyed by those looking for refreshment without feeling as though they need to book a trip to the dentist. Check out our top five sophisticated (and not too sweet!) rum cocktails below, and give them a try at your home bar or on your next visit to your favourite cocktail hangout.
The 100 Year Old Cigar
Who could resist a cocktail with a name like that? Deep, intense, and deliciously smoky, it's the perfect cocktail for whisky drinkers on the hunt for something a little different to add to their repertoire. This cocktail really harks back to the good old days of rum production, and puts us in mind of a lazy afternoon relaxing in Havana, surrounded by hazy sunshine and accompanied by a heady cloud of top-quality tobacco smoke. What's more, it's simple to make, utterly delicious, and destined to become a brand new favourite this summer!
INGREDIENTS
1 and ¾ oz aged rum
½ oz Cynar
½ oz Benedictine
¼ peaty, smoky Scotch whisky
¼ oz Absinthe
A dash of bitters
Chill a cocktail glass in the freezer or with plenty of ice. Add the rum, cynar, benedictine and scotch to a mixing glass with ice, and stir for about 30 seconds to chill. Rinse out your cocktail glass with absinthe, discarding the excess, then strain the cocktail into the glass and serve immediately.
The Classic Daiquiri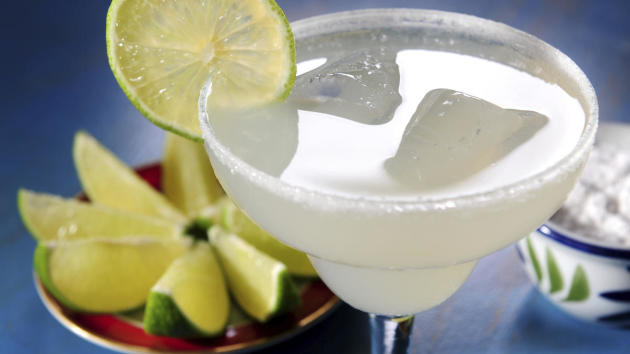 If there was ever a cocktail that fell from grace in the eyes of classic cocktail lovers, it is surely the Daiquiri. Nowadays, you can head into any overpopulated and noisy beach bar and find a Daiquiri on the cocktail menu… but the chances are, it'll be some godawful bastardisation of the original, served in lurid colours, and tasting like the frosting off a 5 year old's birthday cake. However – don't write this cocktail off completely. The original recipe really was the last word in refreshment, and paired sharp, bitter, and cooling flavours with the depth and sophistication of quality rum. Ernest Hemingway couldn't get enough of them, and if this cocktail was good enough for him, then it's more than good enough for the rest of us.
INGREDIENTS
2 oz light or gold rum
¾ oz fresh squeezed lime juice
1 tsp sugar
Pour the sugar and lime into a cocktail shaker, and stir until the sugar is dissolved. Add the rum, plenty of ice, and shake vigorously. Strain into a cocktail glass, and garnish with a lime wedge.
Black Honey
To be fair, there is still a fair amount of sweetness in this cocktail. However, it's such a deep, dark, and intense sort of sweetness, and the end result is so sophisticated and delicious, it simply had to make the cut for this list. Best made with funky navy-strength rum, it's the kind of drink you can imagine the captain of an ocean-going galleon sipping, surrounded by walnut panelling and brass telescopes, and we're confident you're going to fall in love at the very first sip. Utterly intoxicating, in every sense of the word!
For the Syrup
4 oz water
4 oz honey
4 cinnamon sticks
For the Cocktail
2 oz Cynar
¾ oz honey cinnamon syrup
1 oz navy rum
½ fresh squeezed lime juice
Make the syrup by mixing the ingredients in a saucepan, and gently heating until the honey has dissolved. Leave to stand for 30 minutes. Make the cocktail by mixing together the ingredients in a cocktail shaker with ice, and then straining into a coupe glass.
Smoked Rosemary Rum Punch
Rum punch is one of those things which has more variations, local versions, regional specialties and family recipes than you can shake a stick at. Some are so sweet and sugary as to be almost undrinkable, some are simple, others are eye-wateringly complicated (and so rarely worth the effort). This variation on the classic is definitely a sophisticated and grown-up version, and is absolutely ideal for a garden party or a spot of late afternoon drinking. Nice!
For the Smoked-Rosemary Citrus Syrup:
1 cup sugar
1 cup water
Zest from 2 medium lemons
3 ounces freshly squeezed juice from 2 medium lemons
Zest from 2 small limes
1 ounce freshly squeezed juice from 2 small limes
3 (4-inch) sprigs fresh rosemary
For the Punch:
24 ounces gold rum
4 ounces orgeat
12 ounces smoked-rosemary citrus syrup
4 ounces overproof rum
4 ounces water
Cinnamon sticks, for garnish
For the Smoked-Rosemary Syrup
In a saucepan over medium heat, combine sugar, water, and lemon and lime zest and juices. Stir to combine. Bring mixture to just under a boil, then remove from heat and cover. Meanwhile, hold rosemary over an open flame using heatproof tongs, turning continually, until it begins to smoke. As soon as it starts to smoke, uncover syrup and place rosemary in saucepan. Cover again and let steep 30 minutes.
For the Punch
In a punch bowl, combine gold rum, orgeat, smoked-rosemary citrus syrup, overproof rum, and water. Stir to combine and refrigerate at least 4 hours and up to overnight. To serve, add a large ice cube to the punch bowl. Ladle about 3 ounces into a punch glass and grate fresh cinnamon on top. Serve.
Cranberry Especial
Sometimes, the best rum cocktails are those in which the rum takes more of a supporting role, bringing a touch of lightness and sweetness into the mix, and bringing out the best in the other ingredients. The Cranberry Especial is a fantastic example of this: the Sherry and the Cranberry juice are definitely the stars of the show (and put us in mind of sunny terraces in Lisbon, Portugal, where not a day goes by without a sip of fortified wine or a glass of fruity cherry liqueur), but the rum is the golden adhesive which brings them together in spectacular fashion. Simple, straightforward, and utterly beguiling, it's a great cocktail to have in your repertoire and an ideal drink to shake up on a first date.
INGREDIENTS
1 ½ oz Dry Sherry
¾ oz Cranberry juice (unsweetened)
½ oz gold rum
½ oz simple syrup
2 dashes of orange bitters
Orange peel garnish
Combine all ingredients (except for orange peel) in a cocktail shaker filled halfway with ice. Shake well and strain into a coupe glass, garnished with the peel.