Whether you're the kind of person who likes to keep their grilling activities relatively low-key – a simple barbecue in the back yard, perhaps, or maybe a grill set up on the beach with a couple of mates – or someone who prefers to go all-out with impressive set-ups and mountains of different dishes, we can all agree that food simply tastes better when cooked over coals. It's simple, hearty, timeless cooking, which relies on simple ingredients, stripped-back techniques, and flavours that really speak for themselves.
It's also the kind of food which really lends itself very well indeed to whisky. Food and whisky pairing is sometimes presented as being a highly complex art, which requires years of training and a finely-tuned palate. While there's an element of truth in this, at its heart, it's actually all rather simple and straightforward. Whisky, as we know, features a plethora of different flavours and characters, and by thinking about the flavour profile of the spirit (is it fruity? Sweet? Spicy? Peaty? etc) we can quite easily find decent pairings with the direct, uncomplicated, and unpretentious dishes we love to whip up on the grill.
As always, we're keen to bring you the best ideas when it comes to pairing your whisky with your favourite foods, and this time, we've put together five barbecue dishes or food groups with a handful of whiskies we think really hit the spot. Feel free to give them a try, do some experimenting of your own, and discover the pairings that work for you. Close your eyes and imagine it for a second: the sun is out, there's meat smoking away on the grill, and you've got a glass of top-notch whisky in your hand… could life get much better than that?
Fish and Shellfish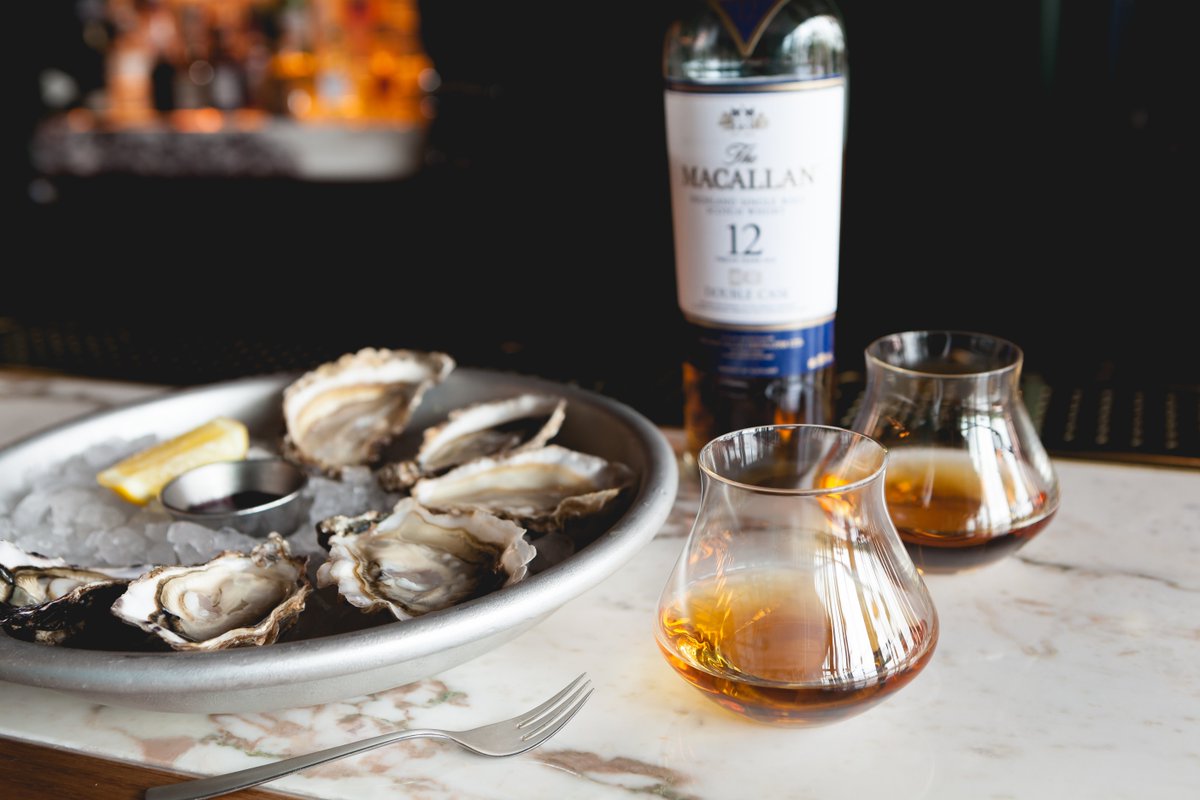 It might not be what you immediately think of when you're planning a barbecue, but for our money, there are few things which work better when cooked over a grill than some fresh fish and shellfish. It's quick, simple, laid-back cooking – barbecued fish and shellfish is going to be ready in a matter of minutes when cooked over a high heat – and we reckon it's one of the best ways you can cook this particular food group.
Perhaps surprisingly, fish and shellfish work really well when paired with certain whiskies. It all comes down to that sharp hit of salinity, and the cleanliness of the flavours in the food that make this a match made in heaven. Give the following pairings a try, and you'll quickly see what we mean!
Shellfish
This is a match we simply can't get enough of. Toss a handful of clams or mussels on your barbeque, and enjoy them with a dram of this delightfully maritime Scotch – that whiff of sea air works absolute wonders. You can even splash a bit of Laphroaig onto a freshly shucked oyster too… it's divine!
White Fish or Salmon
With their balance of sweetness and salinity, and their delicate set of flavours, both Dalwhinnie and Glenkinchie works really well with almost any barbecued sea fish.
Sausages and Bacon
What would a barbecue be without some sausages sizzling away on the grill? They're the ultimate crowd pleaser, and an amazing versatile ingredient which (when made properly and according to traditional recipes) packs in a serious punch of flavour. Bacon, too, is one of those ingredients which we just can't get enough of, with its smoky sweetness and ability to lift any dish to new heights of deliciousness… and they both pair surprisingly well with whisky.
If you're going to pair bacon and sausages with whisky, you're going to have to opt for a bottle which has a bit of weight to it, but not so much that it threatens to overwhelm the subtleties of the meat. We'd recommend going for a whisky which has a bit of peat character – a Bruichladdich would do the job very nicely indeed.
Game Meat and Whisky
Fancy getting back to the wild and bringing out some game meats for your barbeque? As with the sausages mentioned above, game has a strong and deep flavour, but also plenty of subtleties and sweetness which can't be obliterated by your spirit. Our favourite whisky to pair with game meats? That'd be BNJ (Baillie Nicol Jarvie), which has a lovely touch of smokiness to balance its sweetness.
Steak and Pork Chops
When it comes to proper, manly barbecue cooking, nothing gets the muscles flexing quite like a prime piece of beef steak or a lovely set of pork chops on the grill. We've found that when cooking steak and chops on the barbecue, you want a whisky which has a fruitier character – the kind of whisky which might stand in for a berry sauce you might typically serve with this kind of meat.
In our experience, whiskies which have been matured in Sherry or wine casks work best for this, as they pick up that deep, spicy, fruity character from the wood, resulting in something really rather special. Our favourite Sherry casked whisky? That would have to be The Macallan – a truly special dram for the undisputed king of barbecue meats.
Pulled Pork
It might be at the trendier end of the barbecue spectrum, but we'd be lying if we said we hadn't also fallen in love with the spiced sweetness and moreish flavours of pulled pork. It's quickly become a modern barbecue classic, and while most of the dishes on this list have been aimed more towards the Scotch crowd, this is one with a true American spirit… and as such, is definitely a dish to pair with a Bourbon.
The inherent sweetness in pulled pork makes it a real winner with classic old time Bourbon whiskies like Stagg Jr, or pretty much anything to have ever come out of Buffalo Trace. It's the perfect combo for a lazy afternoon out in the yard, surrounded by friends, good conversation, and plenty of sunshine.
Beef Burgers and Whisky
Naturally, we couldn't end this article without some mention of the humble beef burger. Hearty, rough-hewn, homemade and hand-shaped burgers is what we're looking for here… none of the processed and tasteless supermarket fare, thank you very much. If you're going for a classic beef burger, you can pair it quite nicely with a simple Bourbon like Four Roses – it's the kind of pairing you can sit back and relax with all afternoon.
However, we're particularly fond of slathering our burgers with strong blue cheese, and that's one ingredient which simply loves being paired with strong, dark, peaty whiskies. The combination of sharp and funky blue cheese and deeply flavourful, roughly ground beef works wonders alongside a heavily peated whisky like Talisker or Lagavulin. Stick a bit of haggis into your burger, too, and you've got the kind of pairing that'd have a Scotsman leaping for joy.