There comes a time in every whisky drinker's life that they realise it's time to broaden their horizons. Sure, most of us start off our love affair with this exemplary spirit by sipping at the big-name brands; those bottles you can see behind the bar at any given pub or boozer on the high street. However, there's a bright, beautiful, and varied world of whisky out there just waiting to be explored… and not taking the opportunity to discover new favourites, widen your palate, and uncover the treasures of perhaps lesser-known distilleries and producers would be nothing short of a crying shame.
Naturally, if you've developed a real taste for Bourbon, it's perfectly likely you're not going to enjoy diving into the world of heavily peated and smoky Single Malt. Likewise, if you really, really love the spicy taste of Rye Whisky, it's unlikely the sweeter end of the Bourbon scale is going to scratch the same itch for you. With this in mind, we've taken a look at some of the most popular 'starter whiskies' out there in the market, and had a long, hard think about which bottles could be considered a more sophisticated upgrade to each one.
Now, we're not saying that you should stop drinking your favourite widely-available bottles altogether. Quite the contrary, in fact – the Jack Daniels and Jamesons etc of this world have plenty to offer the casual drinker, and even the more refined whisky fans out there will agree they have plenty of positive points to focus on. Rather, we're looking to get whisky fans just to open their eyes a little wider, extend their palates a little further, and start seeking out those bottles which are sure to bring even more satisfaction and pleasure. Isn't that what whisky's all about, in the end? Check out our guide to upping your whisky game below!
Love Jamesons?
Try Green Spot Single Pot Still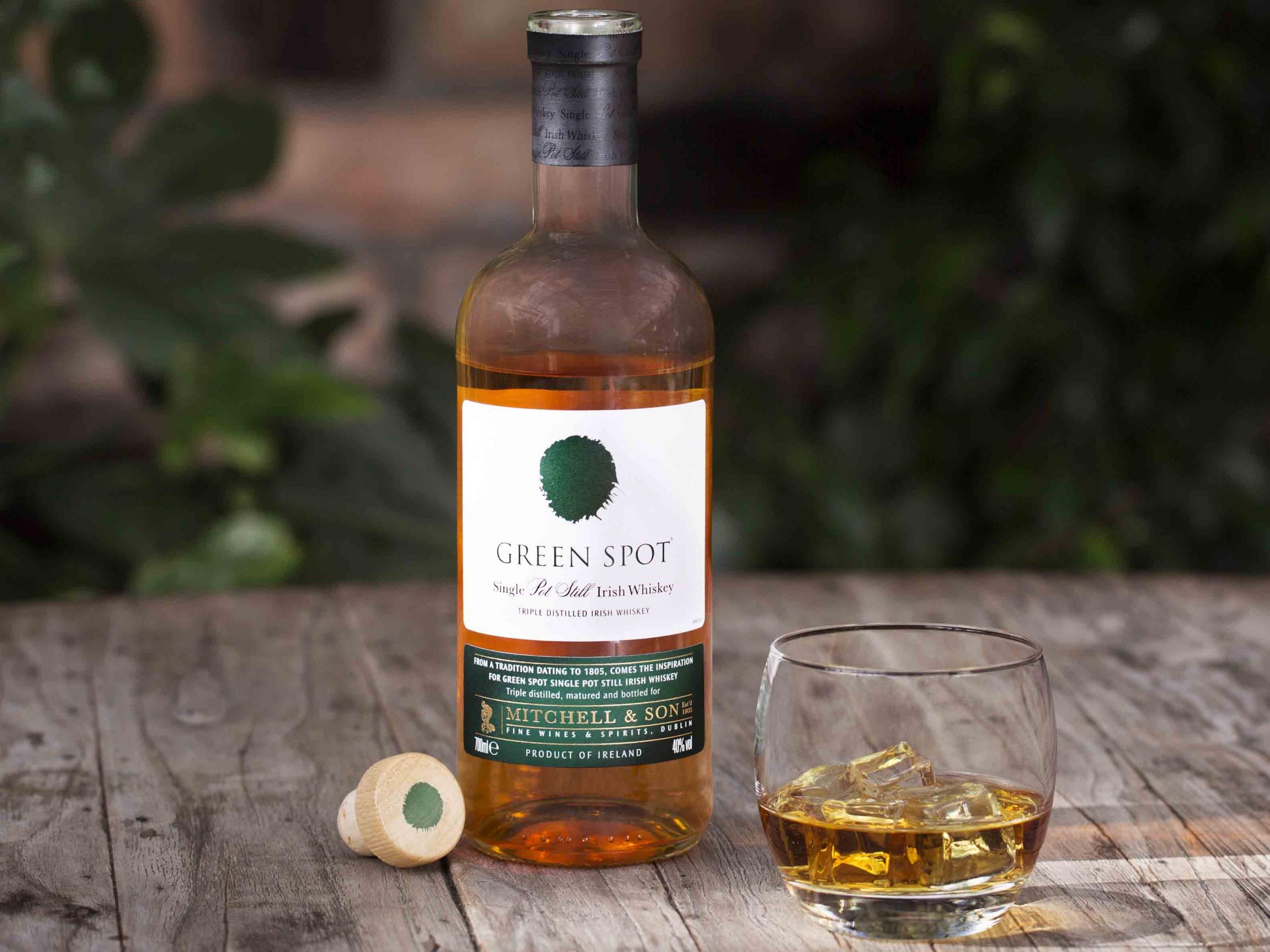 Jamesons has always been a hugely popular drink both in its home country of Ireland, in the United States, and elsewhere in the wider world. Its popularity comes from the fact that it's a hugely accessible whiskey, and one which balances honeyed sweetness with an authentic Irish flavour profile – and who wouldn't want a glass of that at the end of a long day?
However, ask any Irish whiskey fan, and they'll be sure to tell you (at length, over a glass or five) that Jamesons is only the first step on a long, beautiful, and fascinating journey into the heart of Irish whiskey craft. The next logical step? Well, we reckon that would be something like Green Spot Single Pot Still, a beautifully smooth and long Irish whiskey which strikes the balance between punchy and sweet magnificently well. Creamy, packed full of vanilla, mint, and oak flavour, and brilliantly laid-back, it's sure to delight fans of Jamesons without end.
Love Jack Daniels?
Try Longbranch Kentucky Straight Bourbon
It's not difficult to see the appeal of Jack Daniels. With plenty of clever marketing, no shortage of high-profile rock-star endorsements, and a cult of personality surrounding every bottle, JD has become the go-to Bourbon for newcomers to the whisky world all across the globe. However, it's far from the be-all-and-end-all of Bourbon, and once you start spreading your whisky-soaked wings a little wider, you'll discover plenty of fantastic, traditional distillers working wonders with this uniquely American whisky style.
For the Jack Daniels drinker, Longbranch Kentucky Straight Bourbon is the most natural upgrade we can imagine; it's got all the mellow notes of Jack Daniels, is highly sippable and a hugely comforting to drink, and yet packs in loads of complexity and character thanks to heavy oaking and charcoal filtration. Try straight or over ice, and it's likely you'll never go back to JD again.
Love Canadian Club?
Try Forty Creek Barrel Select
As most whisky fans know, Canadian Club was the brand championed by Al Capone and his team of bootleggers, who brought the good stuff to the USA during the prohibition years. While this period of abstinence and temperance killed off a huge number of whisky distilleries, Canadian Club thrived throughout these years, and never seemed to disappear from the shelves of bars and liquor stores alike.
If you're a fan of the unique flavour of this legendary whisky, we reckon you're going to adore Forty Creek Barrel Select. It hasn't been around for anywhere near as long as Canadian Club (the distillery was founded in the early 90's), but Forty Creek takes the crisp, tasty, drinkability of Canadian Club, and dials up the refined characteristics and elegance by several hundred notches. Aged in ex-Bourbon barrels and New American White Oak, it has a gorgeous multi-layered complexity and sweetness, and is ideal for kicking back with at the end of the day.
Love Southern Comfort?
Try Benchmark Bourbon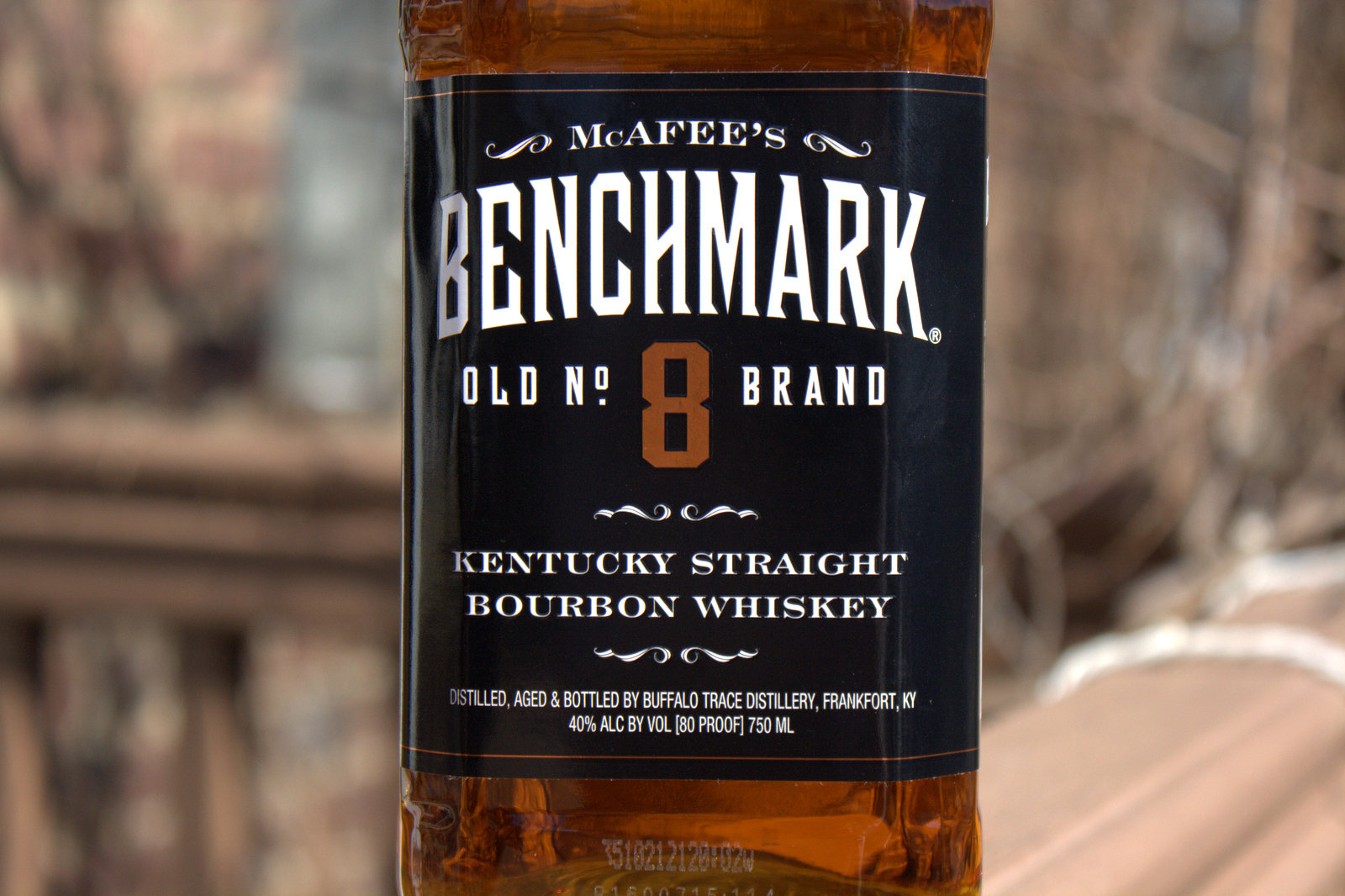 Look, if you love your SoCo, don't let anybody judge you. I mean, it's not our drink of choice by any means… but you do you.
However, if you're looking to upgrade your choice of whisky-based spirit into something a little more grown-up, a little more contemporary, and little less likely to cause raised eyebrows (or even, let's face it, all-out disgust) next time you find yourself in the company of whisky fans or in a trendy spirits bar, there are some great options for you. Our recommendation? Give Benchmark Bourbon a try. Made by the geniuses at Buffalo Trace, this gorgeous straight Bourbon is sure to sing all the right notes to your palate.
Love Bells?
Try Douglas Laing's Rock Oyster
Blended whiskies get a fairly bad rap overall by whisky fans. Single Malt drinkers often swear they'd never touch the stuff, despite the fact that generally, good quality blended Scotch is made up of many of the Single Malts they'd profess to love in the first place.
If you've gotten used to drinking the more accessible and low-end blended Scotch whiskies such as Bells, the chances are you like the drinkability, the slight burn, and the mellow flavours that these bottles offer. However, make no mistake about the fact that blended whisky is having something of a renaissance right now, and there are some extremely delicious and fascinating bottles hitting the market every year. Our favourite right now? That's got to be Douglas Laing's Rock Oyster, a superb example of 21st century craft blended whisky, which brings together the high points of Islay, Jura, and Orkney, and allows them to harmonise in the bottle. Sweet, salty, ashy, and peppery, it's a real adventure in every glass, while managing to still be highly drinkable and laid back at the same time.
That's it – our five recommendations for those looking to up their whisky game and take their love of this spirit to the next level! Check them out for yourself, and enjoy broadening your horizons and stretching your palate in style.