For many people all over the world, Bourbon whiskey represents the true taste of America. However, with its caramel sweetness, deep notes of spice and smoke, and incredible bouquet of beautiful aromas, it's also a boozy treat which is just perfect for Christmas drinking.
Whether you're planning on giving a bottle of Bourbon this Christmas, or are hoping to be a recipient of one, there's little doubt about the fact that Bourbon makes for an ideal Christmas present. With a massive range out there, from the craft-inspired small-batch numbers which are so on-trend right now, to the big name brands which have conquered the world and have inspired many a fantastic night of flavour exploration, there really is a Bourbon that's perfect for everyone. What's more, the Bourbon scene is riding high on a wave of real excitement and creativity at the moment, meaning there are even more exciting bottles to choose from than ever before.
When it comes to Christmas presents that really inspire and delight, we reckon it's always best to go for those Bourbons which stand a little out from the crowd. Those which offer a little extra when it comes to flavour, which have their own story to tell, and which are designed for sipping, contemplation, and deep, lasting enjoyment. With this in mind, we've picked out six absolutely stunning Bourbons which would make for the ideal Christmas gift for any whiskey lover, many of which are also perfect for those seeking to take their enjoyment and appreciation of Bourbon to new heights.
Check out our top six Bourbons to gift this Christmas, and start sorting out your festive shopping list!
Hudson Baby Bourbon Whiskey
Let's kick this list off with something a little unusual, and a bottle which is sure to delight the Bourbon connoisseur in your life. Hudson Baby Bourbon Whiskey bucks the trend in a whole number of ways; significantly, it's the first whiskey ever to be made in New York State from grains grown solely in this region of the US. What's more, it's made from a mash composed of 100% corn… something which is rarely, if ever, seen in modern Bourbon production.
The end result is a delightfully syrupy sweet whiskey, which is especially attractive to those who have something of a sweet tooth, or who are easing their way into sipping whiskeys and want something gorgeously smooth and approachable for their liquor cabinet. Made in small barrels (which ensure greater barrel character in the bottle), it's a brilliantly unique and unconventional spirit, which is sure to prove hugely popular with fans of spirits which go against the grain.
Blanton's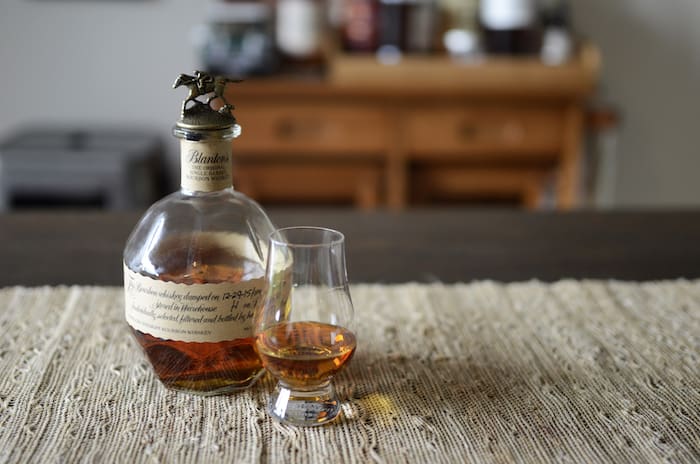 If you or someone you know is a fan of the Netflix series 'House of Cards', then you'll probably already be familiar with a certain Frank Underwood's favourite tipple, the stunningly original and flavourful Blanton's Bourbon Whiskey. This whiskey is a brilliant gift for Christmastime for a whole number of reasons, not least because it comes in a strikingly shaped bottle which looks fantastic in anyone's home bar.
Once you pop the cap, there's a world of flavour and aroma to explore. Because Blanton's is a single barrel whiskey, there's plenty of variation from bottle to bottle – the mark of a real connoisseur's favourite. However, you can expect elegant notes of vanilla and caramel, alongside a marked spiciness and impeccable smoothness. A great whiskey for sipping following Christmas dinner, surrounded by friends and family.
Noah's Mill
Discovering a real hidden gem is always a joy, and buying a whiskey fan a bottle which they may never have heard of before is a treat that is sure to be highly appreciated. That treat becomes doubly special when the bottle in question is from Noah's Mill, a distillery which is – somehow – still relatively unknown, despite consistently producing whiskey which punches well above its weight when it comes to price.
The aroma of Noah's Mill is a real wonder to behold in the glass; you'll pick up notes of walnuts, candied peel, and prunes from the very first sniff. On the palate, you get a real hit of vanilla, plus all the deep spiciness that comes from the relatively high rye content in the mix, carried in a delightfully smooth liquid which is an absolute joy to drink. The old-timey label adds a sense of prestige to the bottle, too, making it a perfect gifting Bourbon for 2018, and one which you're sure to come back to.
Black Maple Hill 16 Year Old Small Batch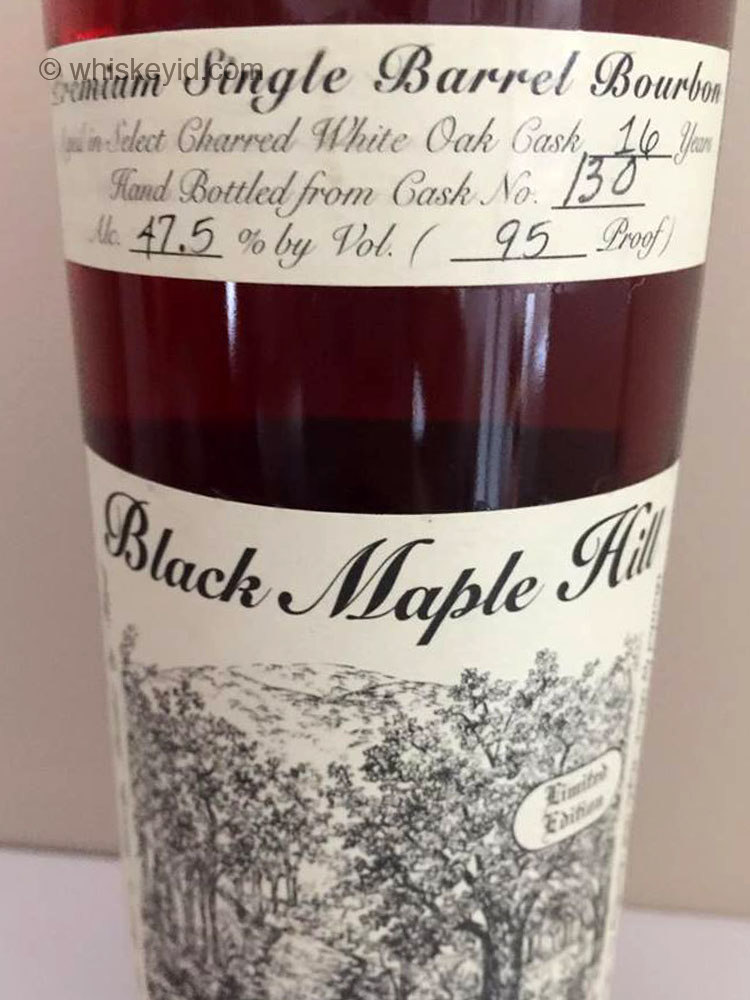 If we lived in an alternate universe in which Pappy was never launched (we shudder at the thought!), there's a decent chance that Black Maple Hill would be the label which everyone would go absolutely wild over. The producers of this remarkable and fairly pricey whiskey have seemingly done all they can to keep their company shrouded in mystery; there's very little information about who makes it and how it is made – other than that it's an independent distillery unconnected to any of the big names – and the sources, ingredients, and blends are also kept from public view. This really lets the whiskey speak for itself… and my goodness, this is a Bourbon which has a lot to say!
With a massive bouquet which includes a long list of fruits, spices, and sugar notes, and a set of flavours which takes you through the spice rack and back again, it's a whiskey which really does pack a punch on the palate. However, far from being confused or overpowering, this Bourbon has a sense of balance and sophistication about it which is very difficult to beat. It's not the easiest of whiskies to find… but if you can, snap up a pair of bottles: one to give as a gift this Christmas, and one to keep and treasure for yourself.
W.L. Weller 12 Year
OK – you want to give your whiskey-loving friend or family member a bottle of Pappy Van Winkle… but your budget doesn't quite stretch that far. What do you do? You go for the next best thing: a bottle made by the producers of Pappy, containing the same ingredients and featuring the same methods used in a bottle of Pappy, but which isn't labeled with that awe-inspiring name which gets whiskey fans worldwide hot under the collar. Because that's exactly what W.L. Weller is: it's Pappy which didn't quite make the grade, didn't quite pass Pappy's meticulous quality controls, and which had to be bottled by their sister label instead.
[NTH2019]
Don't get us wrong: W.L. Weller is by no means a reject's whiskey, or one which isn't worth looking into. Quite the opposite, in fact. It's got all the complexity, smoothness, and sophistication you'd expect from the world's greatest Bourbon whiskey producers, and boasts a range of flavours and aromas which are sure to inspire and fascinate. What's more, sister labels like this one often feature more variables and unique features, meaning your bottle of W.L. Weller is absolutely worth every penny, and it's sure to become a real favourite for any serious whiskey fan.
Jefferson's Ocean: Aged at Sea
If you're looking for a Bourbon with a real story to tell, in order to present your loved one with a whiskey that genuinely fascinates and excites, then Jefferson's Ocean: Aged at Sea is sure to tick all the right boxes this year. You probably know this label from their pricier and more prestigious release, the Presidential Select, but the Aged at Sea bottles are the ones causing a real storm among genuine aficionados right now… and for all the right reasons.
As the name suggests, this is a whiskey which has been loaded into barrels, stuck on an ocean-going ship, and taken through thirty ports and across the equator no fewer than four times. Why? The idea is (and this is something that was inspired by 18th century Portuguese sailors and the aging of Madeira wine) that the rolling motion of the ship on the waves causes greater movement inside the barrels, which results in more contact time between the whiskey and the wood. The result is a whiskey which bursts with character and distinction, and offers a world of truly complex and delicious flavours in the glass. A unique treat, perfect as a stocking filler!